Stay Informed * Get Involved * Tell Others
Sat., Sept. 29, 9am-noon — Nurture Nature: A National Public Lands Day Event
Join Dakota County park staff and other volunteers for this fun, family-friendly event to help transform a large segment of mowed turf grass behind the Lebanon Hills Visitor Center and replace with a series of demonstration rainwater and pollinator gardens, bee lawn plantings, and wildlife observation features, and more.
After a morning of planting shrubs, plugs and seeds, enjoy a complimentary thank-you lunch provided by Dakota County.
Location:  Lebanon Hills Regional Park, Visitor Center, 860 Cliff Rd., Eagan
To pre-register or for additional information contact Garrett Zaffke, Dakota County Volunteer Coordinator, garrett.zaffke@co.dakota.mn.us or 651-438-4635
---
Wed., Nov. 14, 6:30-8:30pm – 2nd Annual Our Wilderness, Our Future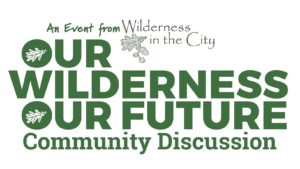 We are bringing people together to learn more and help shape the conversation about the future of our wilderness.
Featured Presentation: Will Steger – Eyewitness to Global Warming
Will Steger, world renowned polar explorer, educator, photographer, writer and lecturer will present a retrospective of a life in the arctic regions of the world.  His presentation "Eyewitness to Global Warming" is his vivid account of the changes that he's witnessed firsthand, caused by global warming.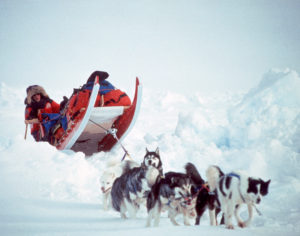 Presentation: Lebanon Hills – Conserving Nature Close to Home
Dakota County Parks Natural Resources staff will provide an update on restoration progress at Lebanon Hills. Learn about several project areas, buckthorn management, and more. There will be opportunity for Q/A and discussion with staff.
Wed., Nov. 14, 6:30-8:30pm
School of Environmental Studies
12155 Johnny Cake Ridge Rd., Apple Valley, MN
Doors open at 6pm. Seating is limited. Following the event, all are welcome to join for a social gathering with Will Steger at The Mason Jar, 1565 Cliff Rd., Eagan 
---
Meaningful public engagement is essential to the decision making process for our valuable regional parks system.  We are working hard to monitor and keep you informed on issues at Dakota County, Metropolitan Council, and the Legislature that may impact the future of Lebanon Hills and other metro area natural spaces, and how you can take action.
Restoration at Lebanon Hills

Transitioning to a Healthy Ecosystem

The Regional Parks Policy Plan

Critter Corner:  Spring Peepers
Implementing Master Plans — Let's Improve the Process

Update:  Lebanon Hills Natural Gas Pipeline Expansion

Why Trees are Being Cut Down in Lebanon Hills

Critter Corner:  Barred Owls
Central Greenway Study – Revised and Approved    

Managing Invasive Buckthorn – Here's how ELF can help

"Forever Wild" Decision Makers

Preserving Nature Close to Home

Northern Cardinals
WANTED:  Dakota County Parks and Natural Resources Commission

Natural Resource News and Events at Lebanon Hills

Rethink Nature-based Parks System

Dragonflies and Damselflies
Natural Resource Improvements at Lebanon Hills
Action Pending – Central Greenway Connectivity Study
Comprehensive Natural Resource Management Plan
Rusty Patched Bumblebees
Connector Trail Status
Central Greenway Connectivity Study
Natural Resource News / Lebanon Hills Projects
A Legacy of Nature Campaign
What's at Stake for Lebanon Hills
Candidate Questionnaire:  Parks and Natural Resources
Metropolitan Regional Parks System
Legacy Amendment — Parks and Trails
Vote – Aug 9 Primary Election for Dakota County Commissioners
Natural Resource Events and Updates
Park Visitor Services Plan — The Future of Forever Wild?
Introducing "Critter Corner"
Natural Resource Events in Lebanon Hills
Restoration Progress at Lebanon Hills
2016 Lebanon Hills Development Funding Approved
2016 State Funding Requests
Greenways (bike trails) and Lebanon HIlls
Natural Gas Pipeline
2016 Elections
Recap of adoption of Controversial Lebanon Hills Master Plan
Connector Trail Status
What's Planned for 2016
Natural Gas Pipeline Proposal
Natural Resource Stewardship