Stay Informed * Get Involved * Tell Others
Get excited about winter at the Outdoor Adventure Expo!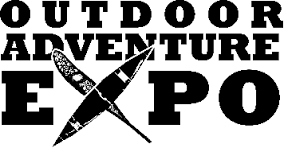 Stop by our Booth * Visit with Exhibitors * Enjoy fantastic Presentations
Fri., Nov 22, 2-9:30pm * Sat., Nov 23, 9-6:30 * Sun., Nov 24, 10-5
Midwest Mountaineering, 309 Cedar Ave So., Minneapolis
www.outdooradventureexpo.com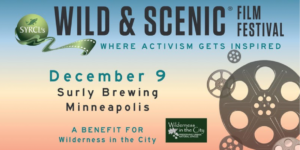 Enjoy some "wilderness in the city" with 14 award-winning short films that will inform, entertain, and inspire you.
Seating Limited — Order Tickets now!
Ticket's: $10 in advance, $15 at the door.
6pm Doors open, 7pm Films start.
Drawings for outdoor gear (courtesy of Patagonia, REI and Benjamin Olson Photography)
Cash bar & free parking onsite.
---
Meaningful public engagement is essential to the decision making process for our valuable regional parks system.  We are working hard to monitor and keep you informed on issues at Dakota County, Metropolitan Council, and the Legislature that may impact the future of Lebanon Hills and other metro area natural spaces, and how you can take action.
Increasing Pollinator Habitat across the Metro

Legacy of Nature Action Network

Regional Parks Trivia

Spring Lake Park Reserve Master Plan Update
Lebanon Hills Restoration Update

Schedule of Volunteer Stewardship Events

Ongoing Issue to Watch:  Spring Lake Park Reserve

Regional Parks and Legislative Efforts
Conflicts in Parks and Trails Legacy Spending

A Crucial Time for Nature-based Parks

Lebanon Hills:  A "Park" or "Park Reserve"?

Schedule of 2019 Natural Resource Volunteer Events
Legacy Amendment:  Ten Years Later

The 25-Year Parks and Trails Plan

Regional Parks:  Vision vs. Reality

Keeping Lebanon Hills "Forever Wild"
Restoration at Lebanon Hills

Transitioning to a Healthy Ecosystem

The Regional Parks Policy Plan

Critter Corner:  Spring Peepers
Implementing Master Plans — Let's Improve the Process

Update:  Lebanon Hills Natural Gas Pipeline Expansion

Why Trees are Being Cut Down in Lebanon Hills

Critter Corner:  Barred Owls
Central Greenway Study – Revised and Approved    

Managing Invasive Buckthorn – Here's how ELF can help

"Forever Wild" Decision Makers

Preserving Nature Close to Home

Northern Cardinals
WANTED:  Dakota County Parks and Natural Resources Commission

Natural Resource News and Events at Lebanon Hills

Rethink Nature-based Parks System

Dragonflies and Damselflies
Natural Resource Improvements at Lebanon Hills

Action Pending – Central Greenway Connectivity Study

Comprehensive Natural Resource Management Plan

Rusty Patched Bumblebees
Connector Trail Status

Central Greenway Connectivity Study

Natural Resource News / Lebanon Hills Projects

A Legacy of Nature Campaign