We believe that ongoing stewardship and integrity of our critical Nature-based metropolitan regional parks system must be assured through independent citizen oversight, education, and continual monitoring and engagement throughout the decision making process.  You involvement will help to ensure that these special places are preserved for future generations of people and wildlife.
A Legacy of Nature
The campaign to ensure ecosystems are restored and preserved throughout the metropolitan regional parks system, providing high quality habitat for wildlife, and year-around Nature-based opportunities to inspire the next generation of environmental stewards.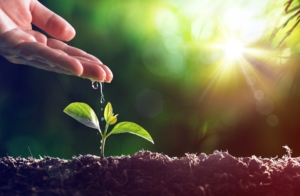 To assure that our Nature-based regional parks system is preserved for future generations:
Ask your elected legislators to oppose Parks and Trails Legacy Funding for the metropolitan region unless changes are made to better reflect funding priorities and the original intent of the law.  See who represents you. 
Join our Legacy of Nature Action Network 
Contrary to what most people intended, these Legacy dollars are not being invested in restoring our degrading natural resources.  Since inception spending of these funds has disproportionately gone to constructing new and expanding existing infrastructure in Regional Parks, resulting in diminished natural resources…and more stuff to take care of, including potential projects such as the controversial paved Connector Trail through Lebanon Hills. 
Most people who voted for the Legacy Amendment cited reason such as clean water and preserving nature as their reason for voting "yes".  A portion of the Legacy monies trickles through the Metropolitan Council to support the regional parks system. 
Our metropolitan regional parks represent some of the last remaining refuges in the metropolitan region for habitats including prairies, savannas, woodlands, forests and wetlands.  Throughout our parks system, these valuable natural resources are degraded, and unless restored and actively managed, we risk losing them.  
What will be our Legacy?  
Wilderness in the City
Established in 2013, we are a grassroots 501(c)3 dedicated to preserving the wilderness character of Lebanon Hills Regional Park. We support natural resource volunteer events, host and participate in community events, and advocate for greater accountability to ongoing stewardship at local levels, metropolitan council, and the state legislature.

Become a Supporting Member
As a supporting member, you are playing a significant role in helping us to continue our work advocating for preservation and enhancement of urban natural areas, especially Lebanon Hills Regional Park.  You will receive our quarterly newsletters by email (or regular mail if you prefer) and other timely notices.  You will also be eligible to vote on issues at our annual meeting.
Wilderness in the City is a 501(c)3 organization.  All donations are fully tax-deductible.
Join online or complete and send in a Membership form today!
Stay Informed
Join our email list to receive timely notices and our quarterly newsletter.
Like us on Facebook:   Lebanon Hills – Wilderness in the City
Get Involved – Join A Committee
Natural Resources

Community Outreach and Events

Advocacy

Communications 

Membership

Fundraising