Join Us On World Environment Day
Monday June 5
6:30 pm Doors Open | 7 pm Program | 8:30-9 pm Social
Camp Sacajawea,
Lebanon Hills Regional Park
Light Appetizers & Refreshing Mocktails
Free
Celebrate another year of Wilderness in the City!

Cheer for our first Turf to Pollinator Garden being installed in Battle Creek Regional Park.

Meet our Board of Directors.

Enjoy our guest speakers Alexandra Zerzan of Metro Blooms, Niki Geisler, Parks Director of Dakota County, and Joe Walton, Senior Ecologist at Dakota County.
Alexandra will talk about the Battle Creek garden and more planned for Theodore Wirth, Minnehaha Falls, Bunker Hills, Keller Lake, and Lebanon Hills Regional Parks. Niki will discuss balancing natural resources and recreation in a regional park, and Joe will give an update on natural resource work in Lebanon Hills.
Lebanon Hills Natural Resource Volunteer Events
Get Outside and have a positive impact on our world. Help out Mother Nature at one of these spring volunteer opportunities at Lebanon Hills Regional Park – find one that works for you. Think of it as cleaning your room.

Wild
&

Scenic Film Festival
We hope you enjoyed your evening at Surly Brewery to benefit Wilderness in the City! We selected the festival program of wildly popular award-winning short films to inspire, inform, and entertain you. We love building a stronger Twin Cities environmental community.
THANK YOU for your support of Wilderness in the City. Our natural resource work for parks, pollinator gardens, and urban green spaces wouldn't be as successful without you.
Wilderness in the City's Pollinator Garden Project will replace environmentally degrading turf with native pollinator gardens in six Twin Cities regional parks. These community projects will help inspire and educate people to plant their own native pollinator garden. Our goal – a mosaic of high quality pollinator gardens across the metro!
We are excited to partner with the following park agencies:
Anoka County Parks – Bunker Hills Regional Park
Dakota County Parks – Lebanon Hills Regional Park, Holland Lake Trailhead
Minneapolis Park and Recreation Board – Wirth Park, Eloise Butler Wildflower Garden Entrance and Minnehaha Park
Ramsey County Parks and Recreation – Battle Creek Regional Park and Keller Lake Regional Park
The Battle Creek site is scheduled for installation in Spring 2023. The others will have site preparation take place over Summer 2023 for planting in Fall 2023 or Spring 2024.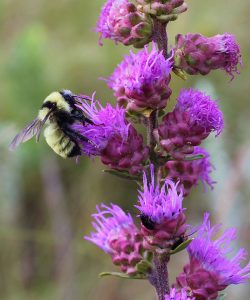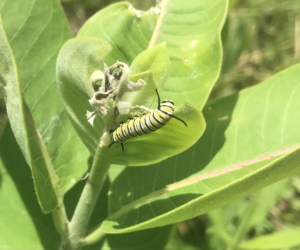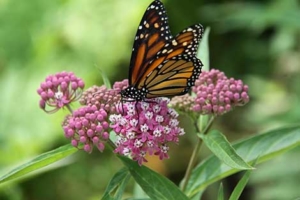 Minnesota Environmental & Natural Resources Trust Fund, Wilderness in the City, & Metro Blooms
Our project manager is Metro Blooms, the Minneapolis based non-profit with a reputation for working with communities to create resilient, environmentally-supportive native gardens. Funding is provided by the Minnesota Environment and Natural Resources Trust Fund (ENRTF) as recommended by the Legislative-Citizen Commission on Minnesota Resources (LCCMR).
Student Internship
Build Leadership | Gain Work Experience | Earn Service Hours
We're looking for students to serve as Youth Representatives on our Board of Directors. Click Learn More, fill out the application and email it to Maryann.
Lebanon Hills Trail Plans
Sustainability Study Done
Dakota County's consultants have spent the last year evaluating all the trails in Lebanon Hills Regional Park for uses, alignment, and construction. The study has been completed and presented to the Dakota County Physical Development Committee. It is now to be considered along with the park's Master Plan and Natural Resource Management Plan in park management decisions.
We met with staff and the consultants twice during the process to offer our input regarding the plan's recommendations for improved, moved, and new trails. We appreciate that finally the many eroded and degraded trails are getting attention. Our response, as always, was to strongly encourage the county to view this study first and foremost through an environmental lens. The park's recently approved Natural Resource Management Plan is a strong assessment of the value and needs of the park's environmental communities, as we like to call them. Any and all recreational trail recommendations should be considered around this plan's recommendations for the park's natural habitats.
We continue to encourage Dakota County to manage Lebanon Hills Regional Park's lakes and land in ways that prioritizes its natural habitat, which is its greatest asset.
SES Students & Trail Study