Increasing Native Habitat for Pollinators

Throughout the regional parks system, expansive swaths of environmentally-degrading turf provide timely opportunities to create high-quality native pollinator gardens. These critical gardens would increasing habitat for bees and butterflies across the metro in a timely manner, and also serve as examples and inspiration for park visitors to plant native pollinators gardens in their own yards, leading to a mosaic of food sources for pollinators across the metro region and beyond.
Our appreciation to the LCCMR for the opportunity to present Turf to Native Pollinator Gardens on Mon., June 17. This project is being considered for funding through the Environment and Natural Resources Trust Fund and will increase high-quality habitat across the metro area to benefit bees, butterflies, birds, other wildlife, and people.
Special thanks to Dakota County Forever Wild Parks for their enthusiastic support of this grant proposal, which stems from the recently implemented "turf to native pollinator garden" near the visitor center in Lebanon Hills Regional Park.  If we are fortunate to be awarded grant funding, the first site will be selected within a Dakota County regional park, and installed in Fall 2020.  From there, we look forward to collaborating with interested regional park agencies to establish nine additional gardens throughout the regional parks system starting in 2021. 
Learn more about our proposal and tell us what you think at info@wildernessinthecity.org.  We will keep you informed as this process moves along.

Legacy of Nature:  A campaign to ensure ecosystems are restored and preserved throughout the metropolitan regional parks system, providing high quality habitat for wildlife, and year-around Nature-based opportunities to inspire the next generation of environmental stewards. 
WE STRONGLY SUPPORT HF2703 | SF3511
Ask you legislators to support the Legacy of Nature bill (aka Parks and Trails Legacy bill).  Find contact info here.
Our gratitude to Representative Masin and Senator Cohen for introducing HF2703 / SF3511 during the 2020 legislative session.
This bill proposes to amend the current Legacy process for the 40% of Parks and Trails Legacy spending appropriated to the metropolitan regional parks system to:
• rebalance spending so natural resources receive their fair share
• improve the process for project approval to eliminate ongoing conflicts
• help assure projects improve, not diminish, the ecological health of the park system
In 1974, the Metropolitan Regional Parks System was established to protect and preserve the highest quality land remaining in the metro region.  Often referred to as state parks of the metro region, the regional parks contain ecologically significant land with habitats for endangered species, fens, prairies, wetlands, woodlands and water resources.  These valuable resources are stressed and degraded throughout the system. 
Parks and Trails Legacy dollars are available to support these valuable resources, however, contrary to what voters intended when they supported the 2008 Legacy Amendment, the majority of spending throughout the Metropolitan Regional Parks System has focused on increasing the built environment to the detriment of these critical Nature-based Parks.  If this trend continues, the Legacy we will leave behind is contrary to what voters and taxpayers intended.
If you agree it is our responsibility to leave these place better than we found them, join our Legacy of Nature Action Network.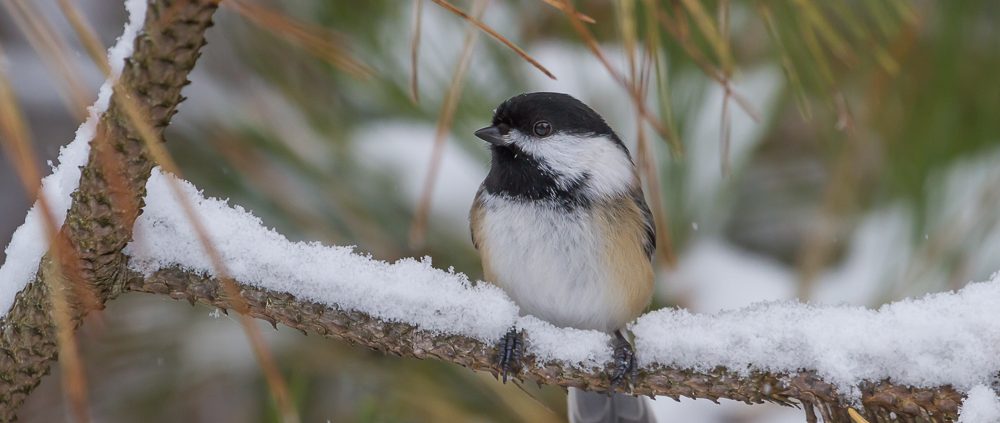 We monitor issues in Dakota County, Met Council, and the Legislature that affect Lebanon Hills Regional Park and other Nature-based regional parks in the metro area.  To receive a hard copy or for additional copies to distribute, simply send a request with your name and address to info@wildernessinthecity.org.
Newsletters
Join us for our Annual Meeting & Social Event
Wednesday, March 4, REI Community Room, 750 W American Blvd W, Bloomington
6pm Doors Open
6:30 Program
7:45 Social
Featuring Heather Holm, Gardening for Bees – Award-winning author and nationally sought-after speaker will share her knowledge about the fascinating world of native bees.  Her presentation will inspire you to support these critical pollinators throughout our backyards and public spaces in our local communities.
Lebanon Hills update – Natural resource restoration highlights and potential bison
re-introduction into Dakota County's park system.
Wilderness in the City update – Our work to preserve nature-based opportunities
throughout the metro's Regional Parks System.
Hearty appetizers: $10 members, $15 non-members Cash bar. 
Limited seating! Early arrival recommended.
Support Wilderness in the City

Wilderness in the City is dedicated to preserving and enhancing urban natural areas for future generations of people and wildlife.  We are a 501(c)3 nonprofit organization, fully supported by donations from our members. All donations are 100% tax-deductible.
No one can do everything, but everyone can do something! 
Become a member today — thank you for your support!