Increasing Native Habitat for Pollinators – A LCCMR Grant in Partnership with Metro Blooms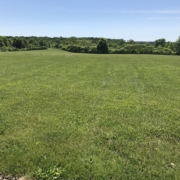 Throughout the regional parks system, expansive swaths of environmentally-degrading turf provide timely opportunities to create high-quality native pollinator gardens. Our project is designed to replace up to 1/4 acres of turf in ten regional parks with native, resilient gardens to support important pollinators. These gardens will also serve to inspire and educate regional park visitors on how they can create their own pollinator gardens in their own backyards. Many pollinator insects don't travel far so a patchwork of gardens in every neighborhood is vital. A network of them across the metro is also necessary for larger pollinator species.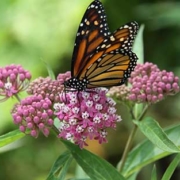 In 2019 Wilderness in the City applied for a grant through the LCCMR to create ten pollinator gardens within the regional parks system with willing park agencies as partners.  The gardens were planned as community projects to help inspire and educate people on how to replicate the process in their own yards, eventually resulting in a mosaic of high quality pollinator gardens across the metro.   
We are excited to partner on this project with Metro Blooms. This Minneapolis based non-profit is highly respected and has a reputation for working with communities to create resilient, environmentally-supportive native gardens. We believe our collaboration will bring some beautiful and inspirational gardens along with a lot of pollinators to the metro's regional parks.

Tuesday, November 15
Surly Brewery
Watch for our ticket sale announcements!
Wilderness in the City is happy to once again host, live and in person, SYRCL's Wild & Scenic Film Festival. Enjoy some wilderness in the city with us for a night of environmental inspiration and a shared love for nature – through film.

The Legacy of Nature Alliance (LONA) was established in 2021 to bring together individuals and organizations from throughout the metro region with a uniting mission:
"To ensure ecosystems are restored and preserved within the metropolitan regional parks system and throughout the entire region by providing high-quality habitat for wildlife and year-round Nature-based opportunities to inspire the next generation of environmental stewards."
Organizations and individuals who support this mission are encouraged to join LONA.  We will be stronger together preserving and protecting lakes, prairies, wetlands and woodlands.